China's biggest and best series of Job Fairs for Foreigners -- coming your way this November!
Sponsored by ChinaJobs (of the Chinese government State Administration of Foreign Expert Affairs), and with hundreds of employers and thousands jobs to choose from, you would be crazy to miss out. The fair offers all kinds of work opportunities – full time, part time and internship. This is a great chance to meet employers and find new opportunities in a friendly, informal environment set up specially for putting employers and job seekers together.
The Job Fair for Foreigners

The Job Fair for Foreigners is a Chinese government backed initiative to recruit talents from across the globe. Since its 2016 conception, the fair has shown great results, and has given new insights into what China-based employers are looking for.
The event will be hosted in multiple cities simultaneously, so no matter where you are you should be able to attend somewhere local to you.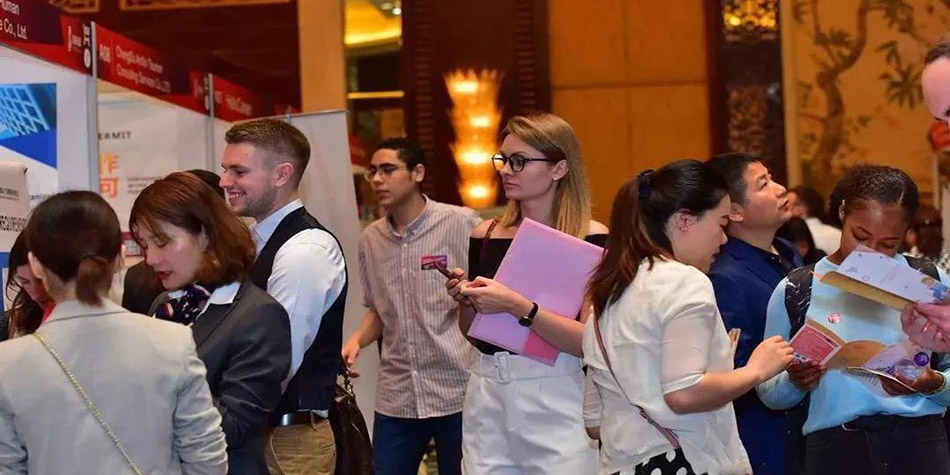 China Job Fair for Foreigners in 4 different cities
This Spring 2019, the National China Job Fair for Foreigners will be held in 5 cities in China.
Beijing - November 3rd
Time: 10am - 16pm
Hotel New Otani Chang Fu Gong
in Chinese: 北京市建国门外大街

26

号





Guangzhou - November 9th
Time: 10am - 16pm
China Hotel


in Chinese:广州市越秀区流花路122号





Shanghai - November 16th
10am - 16pm
Swissotel Grand Shanghai


in Chinese:上海市静安区愚园路一号




Nanjing - November 17th
10am - 16pm
Sheraton Nanjing Kingsley Hotel


in Chinese:南京市秦淮区汉中路169号
Useful Tips
Here are a few tips to make your Job Fair visit more successful.
CV / Resume
Take some paper copies along with you, and be prepared to provide a digital copy too, perhaps via USB or Wechat. Paper is handy because employers can directly write notes on it, but everyone also wants a digital copy for their records.
Your Pitch
You may have heard of the 'elevator pitch', a quick sales pitch aimed at defining a product or service and its value in a minimum amount of time. You should consider doing similar for yourself. Think about how best to introduce yourself, your skills, your experience, and what you can bring to a company.
Dress Nicely
The event is an informal setting, but you should still approach it with some level of sensibility. First impressions count!
It's free of charge of Job Seekers, register here!