On November 25th 2020, China's General Office of the State Council released the official public holiday schedule for 2021. The schedule features the two major public holidays – Spring Festival and the National Day Holiday.
You have to keep in mind that in China, it's common to work on the Saturday and Sunday prior to these breaks, as a means of compensating for the long breaks. For example, Sunday 7th February and Saturday 20th February 2021 are marked as official working days in the government calendar.
As well as this, private companies have the right to create their own holiday schedules, for example to allow additional days off, or to request workers to treat the Saturday and Sunday as working days prior to the holidays. The only rule is that the officially mandated holiday dates must be observed.
China's official public holiday schedule for 2021
With this in hand, you can be sure to get the right dates to plan your next holiday trip(s) in advance!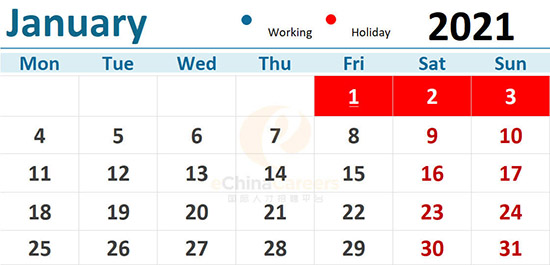 New Year's Day Holiday:

1 Day off: January 1, 2021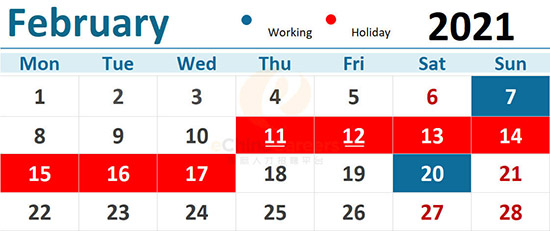 Spring Festival - Chinese New Year Holiday (Chun Jie):
7 Days off: from February 11 - 17
2 Adjusted Working Days: February 7 and 20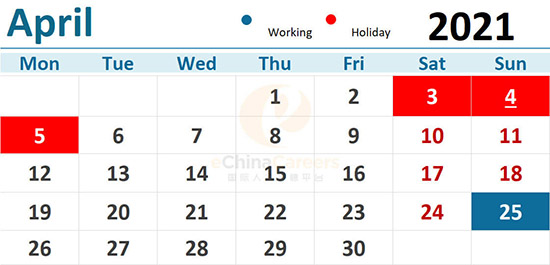 Tomb Sweeping Day Holiday (Qingming Jie)
3 Days off: from April 3 - 5
1 Adjusted Working Day: April 25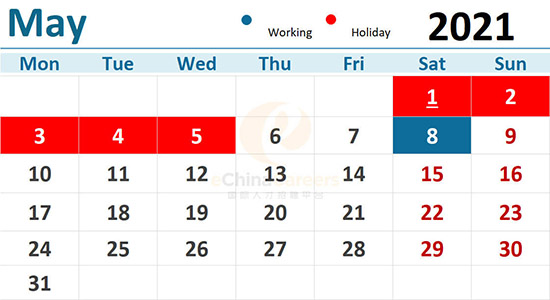 Labour Day (Laodong Jie)

5 Days off: from May 1 - 5
1 Adjusted Working Day: May 8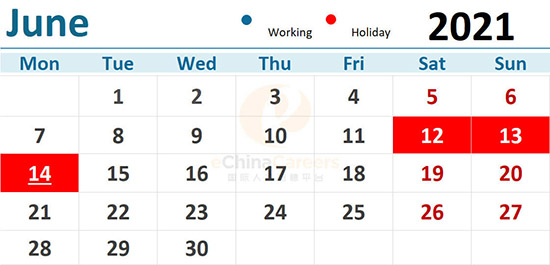 Dragon Boat Festival
3 Days off: from June 12 - 14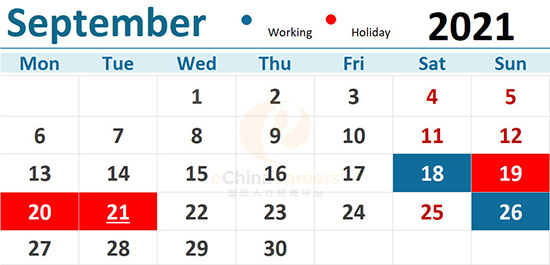 Mid-Autumn Festival (Zhongqiu Jie)
3 Days off: from September 19 - 21
2 Adjusted working days: September 18 and 26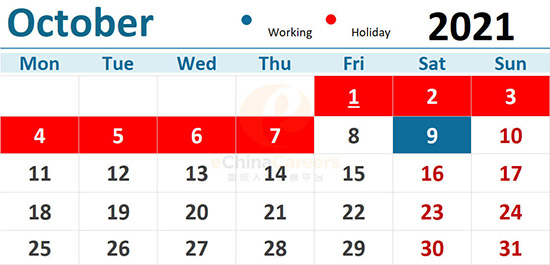 Chinese National Day (Guoqing Jie)
7 Days off: from October 1 - 7
1 Adjusted working day: October 9